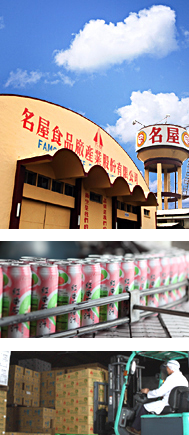 Our attentiveness is worthwhile for you to support and rely on.
Established in 1982, Famous House has abundant professional experience, has launched diverse leisure drinks with local feature that the flavors are extensively loved by people. Besides Taiwan market, we expand the markets in Europe, USA, Mainland China, and global area with Chinese people, being an international brand that markets products to the entire world.
We adhere to the philosophy of "Safety, Sanitation, and Pure Quality," and the enterprise spirit of sincerity and dependability; the process from meticulous selection of raw material to quality inspection conforms to the strict quality control of high standard; for sanitation and safety, we have managed to pass all kind of domestic and international certification. Famous House that looks after both quality and flavor has international vision and grasps the market trend for getting closer to consumers' taste and demand, and creating the leisure drinks people like.